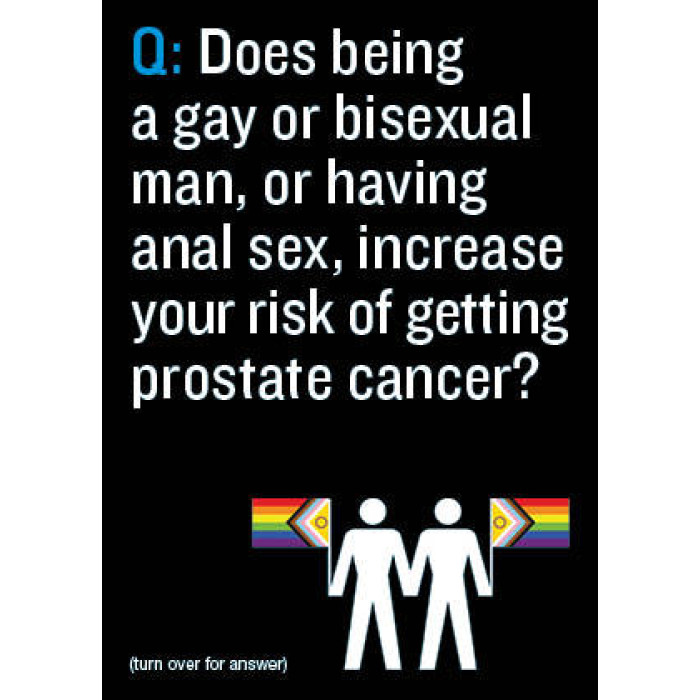 We know that gay or bisexual men, and men who have sex with men, often want to know whether they have a higher risk of getting prostate cancer.
This postcard explains that they do not have an increased risk. And it describes the factors that do increase risk and explains where men can get more information on the possible symptoms of prostate cancer.
It also informs men about other information that is available specifically for gay and bisexual men having tests or treatment for prostate cancer.
Ideal for displays, events and clinic waiting rooms.
Publication date: June 2018
Does being gay, bisexual or having anal sex increase your risk of prostate cancer?
Product Code: GBP
Availability: In Stock
If you need more than one copy, you will need to
register / login
as an event facilitator or health professional.