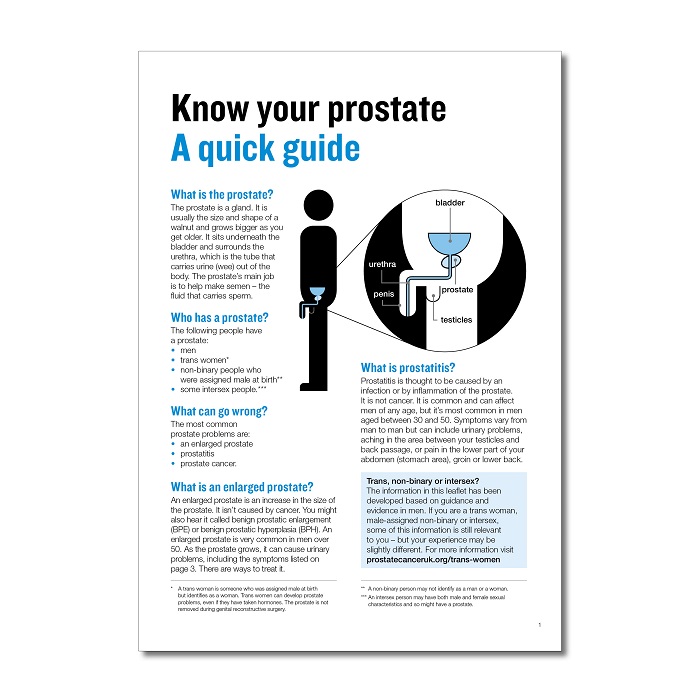 This handy credit card-sized leaflet gives basic information on prostate cancer and other prostate problems, including information on risk factors and symptoms. These cards are ideal for displays and events. Suitable for health professionals and organisations to help promote prostate cancer awareness. Winner of the 2014 Pocket Media Awards.
Last updated: June 2022
To be reviewed: June 2023
Know your prostate: a quick guide
Product Code: KQU
Availability: In Stock
If you need more than one copy, you will need to
register / login
as an event facilitator or health professional.