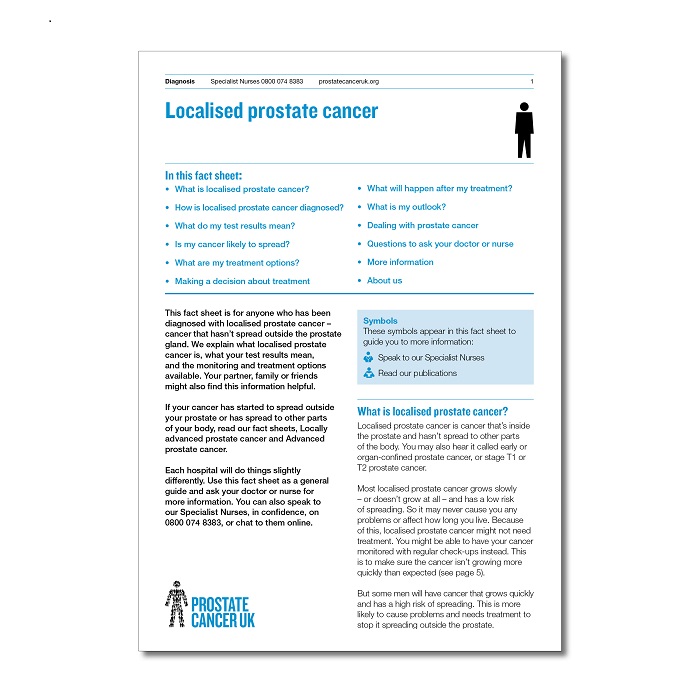 This fact sheet is for men who have been diagnosed with localised prostate cancer – cancer that hasn't spread outside the prostate gland. It explains what localised prostate cancer is, what your test results mean, and the treatment options available.
Last updated: April 2019
To be reviewed: September 2021
Localised prostate cancer
Product Code: LPC
Availability: In Stock
If you need more than one copy, you will need to
register / login
as an event facilitator or health professional.