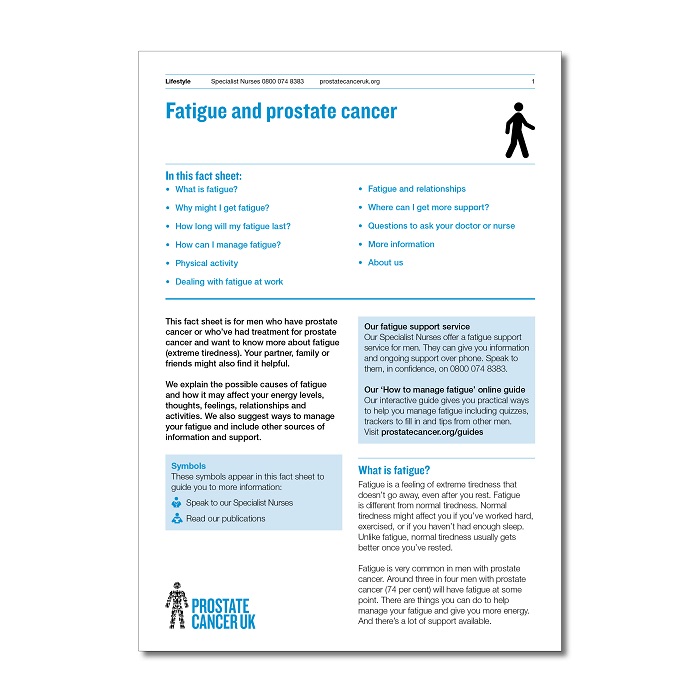 This fact sheet is for people who want to know more about fatigue (extreme tiredness). Fatigue is a feeling of extreme tiredness that doesn't go away, even after you rest. It's very common in men with prostate cancer.
Last updated: December 2021
To be reviewed: December 2024
Fatigue and prostate cancer
Product Code: FPC
Availability: In Stock
If you need more than one copy, you will need to
register / login
as an event facilitator or health professional.