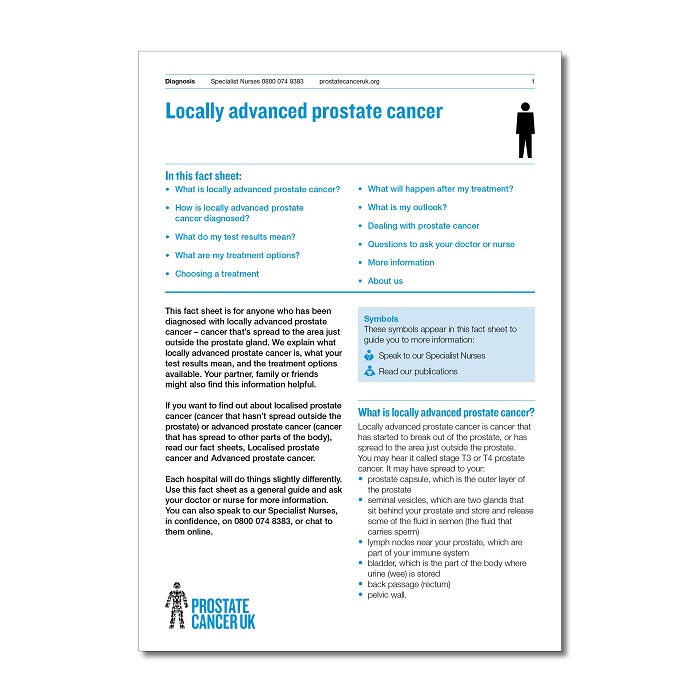 This fact sheet is for men who have been diagnosed with locally advanced prostate cancer – cancer that's spread to the area just outside the prostate gland. It explains what locally advanced prostate cancer is, what your test results mean, and the treatment options available.
Last updated: June 2022
To be reviewed: June 2023
Locally advanced prostate cancer
Product Code: LAP
Availability: In Stock
If you need more than one copy, you will need to
register / login
as an event facilitator or health professional.