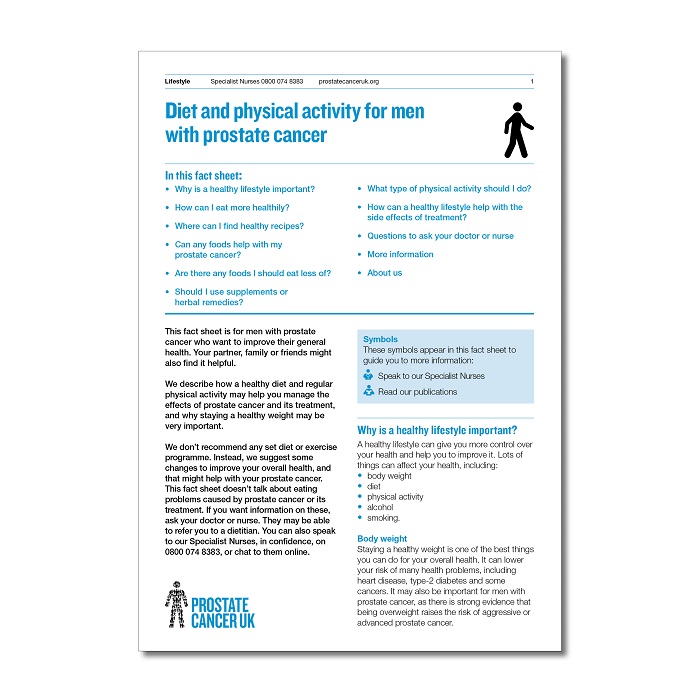 This fact sheet is for anyone with prostate cancer who wants to improve their general health. It describes how a healthy diet and regular physical activity may help you manage the effects of prostate cancer and its treatment. It also explains why staying a healthy weight may be very important for men with prostate cancer.
Last updated: February 2022
To be reviewed: February 2025
Diet and physical activity for men with prostate cancer
Product Code: DET
Availability: In Stock
If you need more than one copy, you will need to
register / login
as an event facilitator or health professional.