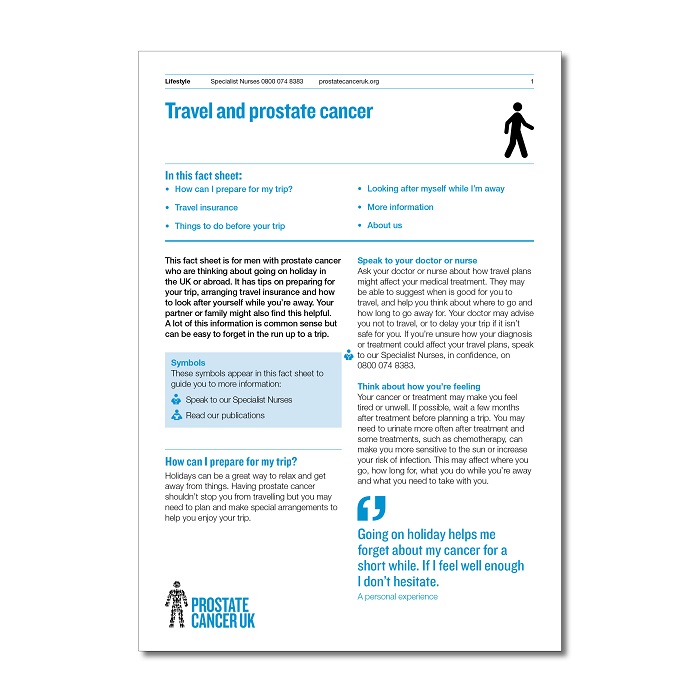 This fact sheet is for anyone with prostate cancer who is thinking about going on holiday or travelling abroad. It gives tips to help you prepare for your trip, arrange travel insurance and look after yourself while you are away.
Last updated: September 2022
To be reviewed: September 2025
Travel and prostate cancer
Product Code: TVL
Availability: In Stock
If you need more than one copy, you will need to
register / login
as an event facilitator or health professional.