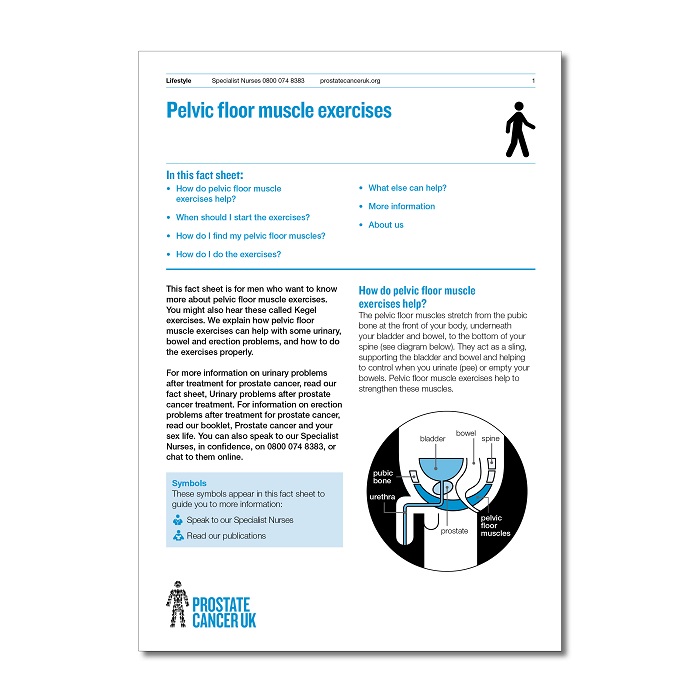 This fact sheet is for men who want to know more about pelvic floor muscle exercises. These can help with some urinary problems – for example, if you leak urine after having treatment for prostate cancer or an enlarged prostate.
This fact sheet is included with the urinary problems after prostate cancer treatment fact sheet, so you do not need to order both.
Last updated: December 2016
To be reviewed: March 2020
Pelvic floor muscle exercises
Product Code: PEL
Availability: In Stock
If you need more than one copy, you will need to
register / login
as an event facilitator or health professional.