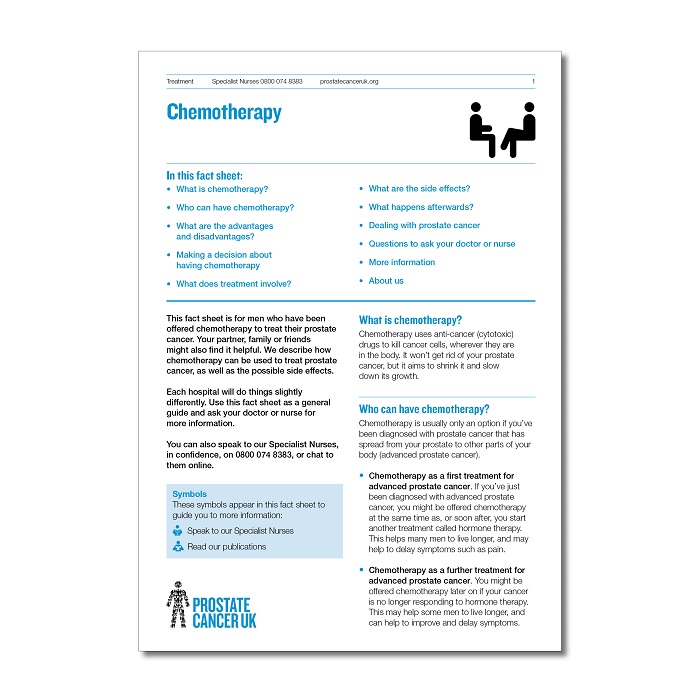 This fact sheet is for men who have been offered chemotherapy to treat their prostate cancer. We describe how chemotherapy can be used to treat prostate cancer, as well as the possible side effects.
Last updated: August 2018
To be reviewed: September 2020*
*This information was reviewed by our Specialist Nurses for clinical accuracy in August 2021.
Chemotherapy
Product Code: CHE
Availability: In Stock
If you need more than one copy, you will need to
register / login
as an event facilitator or health professional.