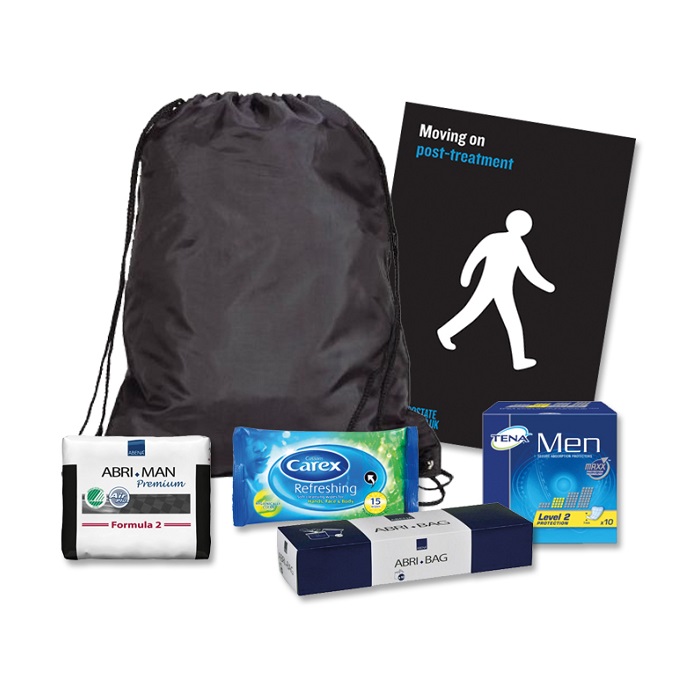 This one-off supply pack will help men prepare for surgery, and deal with any problems leaking urine after their catheter is removed. It includes information about the operation, what side effects to expect and how to cope with them, as well as samples of male incontinence pads for initial containment, disposable sanitary bags and cleansing wipes.
You can order a pack by calling 0800 074 8383 and selecting option 2. Please note, it's one pack per person only. Orders usually take between 3-5 days to arrive, but this may be longer in periods of high demand.
If you are a health professional, you can request up to five packs per order for your hospital. If you require more, please contact us.
Surgery support pack
Product Code: Order by telephone
Availability: In Stock