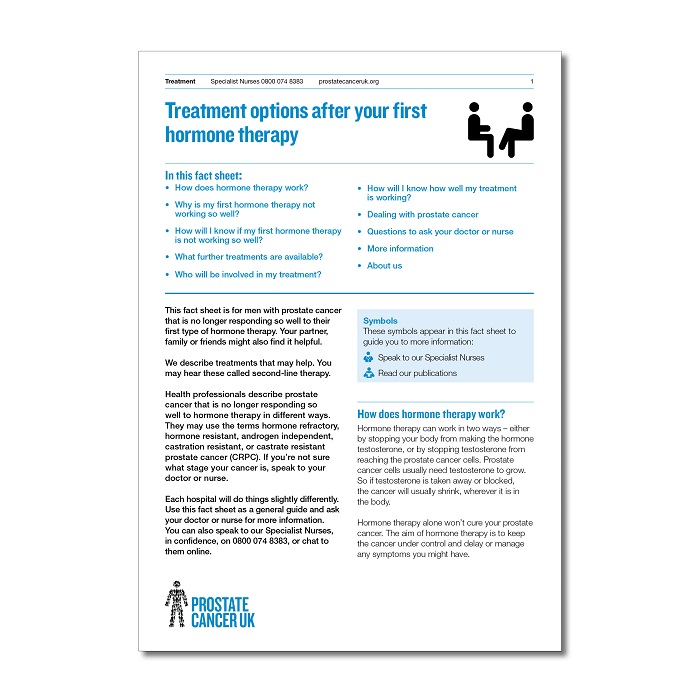 This fact sheet is for men with prostate cancer that is no longer responding so well to their first type of hormone therapy. It describes treatments that may help and other sources of support.
Last updated: May 2020
To be reviewed: November 2022
Treatment options after your first hormone therapy
Product Code: SLT
Availability: In Stock
If you need more than one copy, you will need to
register / login
as an event facilitator or health professional.