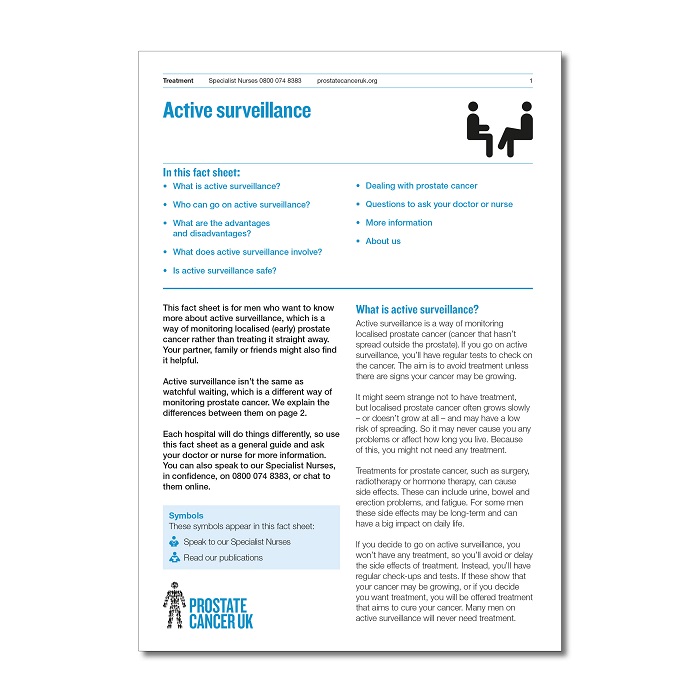 Active surveillance is a way of monitoring localised prostate cancer, rather than treating it straight away. The aim is to avoid treatment, and the possible side effects, unless there are signs your cancer may be growing.
Last updated: January 2023
To be reviewed: January 2026
Active surveillance
Product Code: ACS
Availability: In Stock
If you need more than one copy, you will need to
register / login
as an event facilitator or health professional.