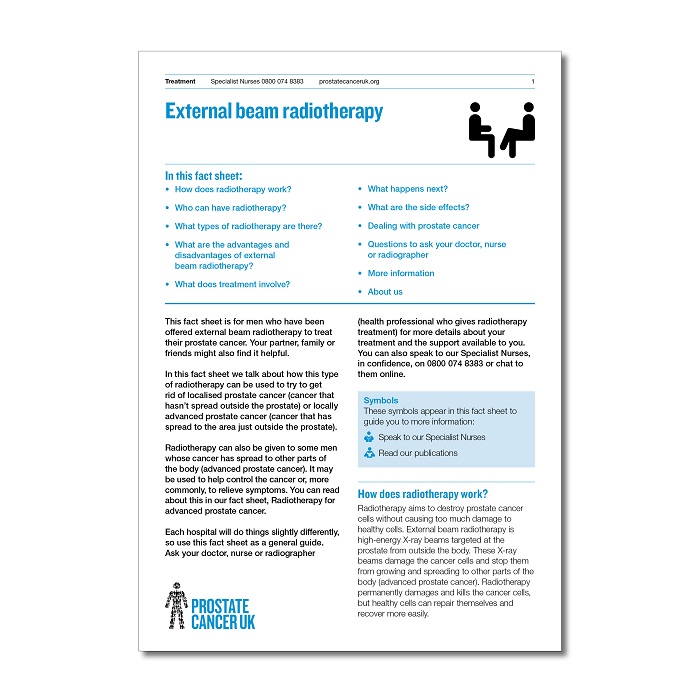 This fact sheet is for men who have been offered external beam radiotherapy to treat their prostate cancer.
Last updated: December 2018
To be reviewed: February 2021*
*This information was reviewed by our Specialist Nurses for clinical accuracy in August 2021.
External beam radiotherapy
Product Code: EBR
Availability: In Stock
If you need more than one copy, you will need to
register / login
as an event facilitator or health professional.